Your Partner in Comprehensive
Dental Care
Welcome to Powell Village Dental
Choosing the right dentist for you and your family is a big decision. You want a partner who will work with you to meet all of your dental care needs. At Powell Village Dental, we take the time to get to know you. We listen to your questions and concerns and use that information to build a customized protocol just for you. Whether you have significant treatment needs or just want to keep on track with preventative care, look to Powell Village Dental.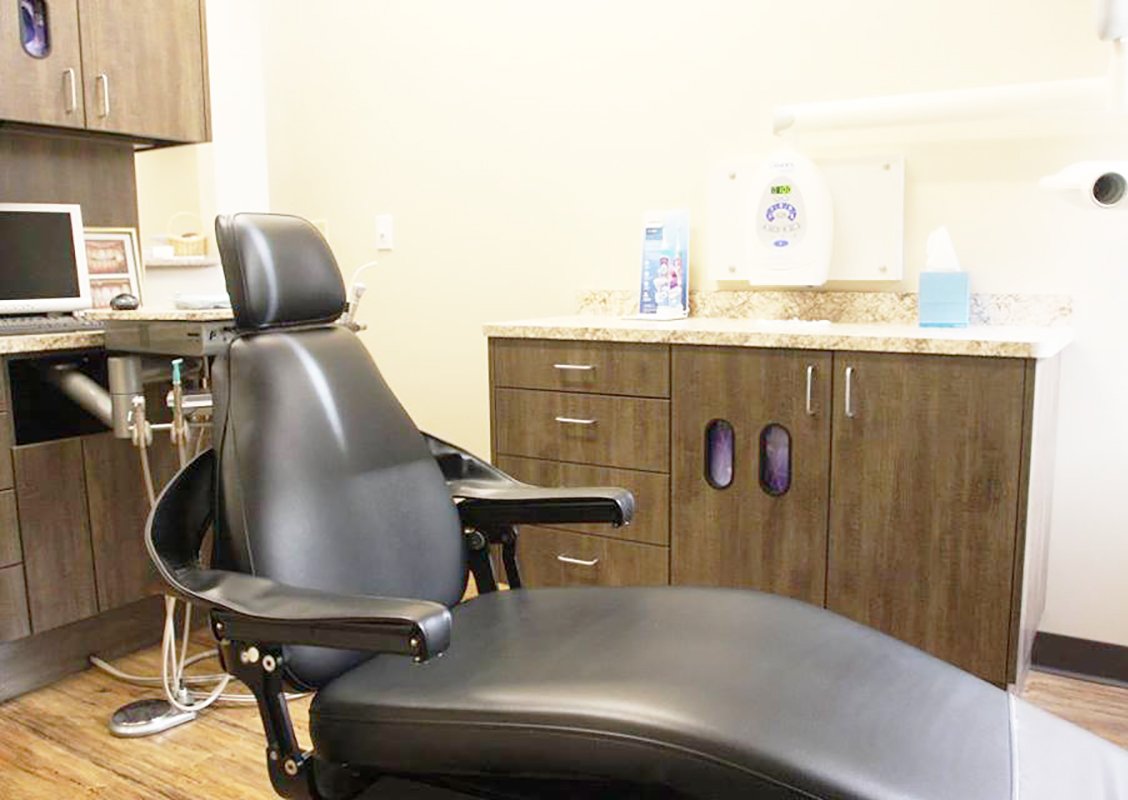 Well-Equipped & Comfortable
From teeth cleaning to specialty care and cosmetics, Powell Village Dental is equipped to handle all your needs.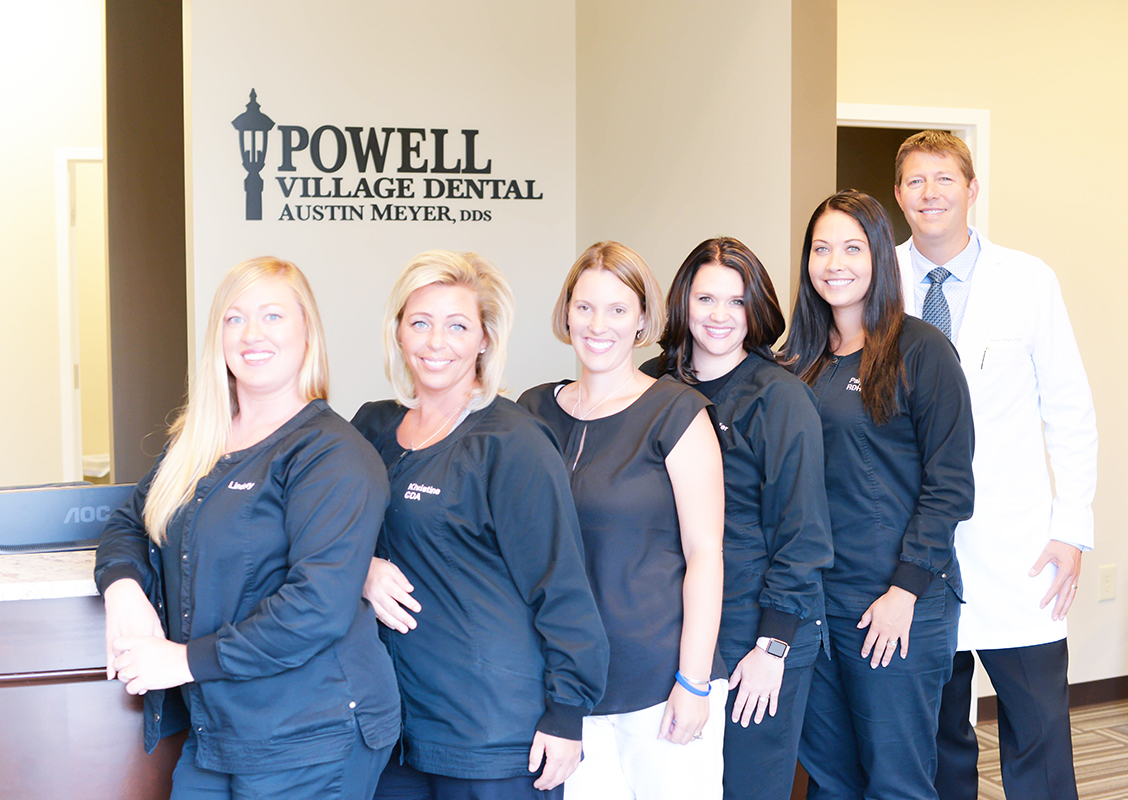 Confident & Efficient
Our goal is to educate our patients, providing high quality and efficient dental care to create a comfortable environment. We're here to support you as your trusted dentist.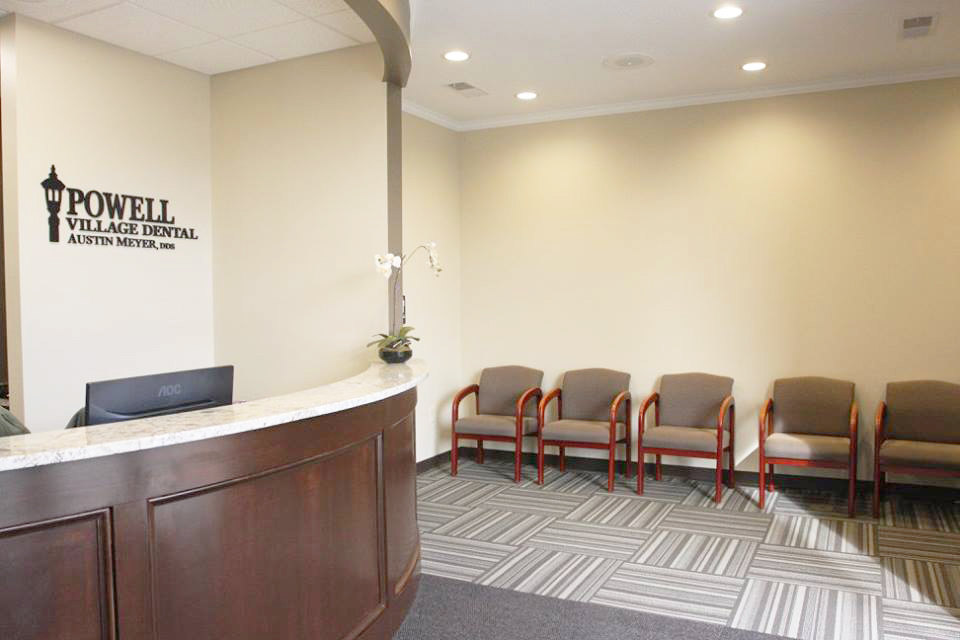 It was clean, modern, and up-beat! Everyone was knowledgeable and efficient. As a new patient l was asked detailed questions to ensure everything went well moving forward. My hygienist was personable and attentive. I highly recommend coming Here!
Giana
I always have a positive experience when visiting Dr. Meyer and staff. I never wait in the waiting room more than 5 minutes for my appointment. Everyone is very friendly. All of the work I have had done by Dr. Meyer and staff has been done right and to my satisfaction.
Jackie
Dr. Meyers and his staff are the best!!! We were referred by our good friend who HIGHLY recommended Dr.Meyers. We had many bad experiences with other dentists in our area until we made the switch to Powell Dental. Every visit is always enjoyable.
Mica
Powell Village Dental is a welcoming practice! I've been going there for almost 10 years and have enjoyed getting to know the entire staff. Dr. Meyer is very knowledgeable and personable with his patients. I've had only positive experiences and I would recommend them to anyone searching for a new dentist!
Lauren
Very friendly and professional staff. Dr. Meyer is excellent. I like the way he really listens to me as a patient. He does not try to push unnecessary and were expensive dental treatment on you. He respects your opinion. I would recommend this practice to anybody in need of a dentist.
William
My whole family goes here … they are fantastic! Always available and especially good with our young kids!!!
Jason
Dr. Meyer and his staff are fantastic. I have always had pleasant experiences with the office managers, dental hygienists, and Doctor Meyer. I had been using Powell Village Dental before Dr. Meyer purchased the practice, and considered using a dentist closer to where I live (about a 90 minute commute) when Dr Plummer retired; however, after a routine cleaning, Dr. Meyer discovered a problem with one of my molars, that needed to be filled. Realizing that I lived a long drive away, he kept the office open late to take care of my issue that day. That sealed the deal for me, and many years later, I happily make the long drive to a dental team that I can't say enough good things about.
Curtis
I have been coming to Powell village dental and dr Meyer for around 3 years now. Always a positive experience when coming for normal check ups and an even friendlier experience when the dreaded cavity comes along. Would highly recommend!
Luke
Powell Village Dental is the very best there is. The staff is absolutely amazing and Doctor Meyer has created a wonderful culture where you feel at ease and very comfortable. I highly recommend you give them a chance, you won't regret it.
Brian
After having my former dental practice move patients around among their dental group, I ended up with a dentist who was not too friendly, very cranky, and lacked any type of bed side manner to the point that I felt apprehensive about going for an appointment. I set out search and came across Dr. Meyer at Powell Village Dental, a search I have never regretted.
Each time you go in, they know you by name and greet you personally. The staff is friendly and always willing to spend a little extra time learning about your hobbies, plans, etc. Dr. Meyer takes the time to explain treatment plans, preventive care recommendations, and uses terms you can understand. He is very laid back and never rushes to get you seen and out the door.
I have been very happy with Dr. Meyer and the staff at Powell Village Dental.
Keith
May I recommend with the HIGHEST recommendation that I can mention: Powell Village Dental and Dr. Austin Meyer DDS. Great service and a terrific chair-side manner!! Seriously, call TODAY to schedule an appointment…..your teeth will thank you!!
Jim
My family enjoys visiting Dr. Austin and staff! They always make it a fun experience for the kids and our kids actually look forward to going to the dentist which I never thought I would say 👍. They have all the best technologies and are a great group of people. The whole staff makes you feel like family every time even though we only go twice a year. Definitely recommend Powell Village Dental to anyone looking for a best in class dentist.
Cristina
Love this practice! Everyone is so friendly and professional, and it's always a great experience. I've had quite a bit of work done there: fillings, crowns, fluoride treatments and even teeth whitening. The staff takes real good care of you and always makes sure you are comfortable. Dr. Meyer is an excellent dentist and Jennifer is a fantastic hygienist! Been going there over five years and highly recommend them.
Ryan
This place is the absolute BEST! Everyone is always so helpful and accommodating- always going out of their way to make you feel comfortable. Dr.Meyer knows his stuff, and I trust all of my dental needs to him and his amazing staff! If you have a choice- make sure you ask for Jennifer- she is so sweet & friendly!
Cynthia
---
Powell Village Dental
10238 Sawmill Pkwy
Powell, OH 43065
614-785-0107
Hours
Mon 9:30 am - 5:00 pm
Tues 7:30 am - 4:00 pm
Wed 12:00 pm - 7:00 pm
Thurs 8:00 am - 4:00 pm