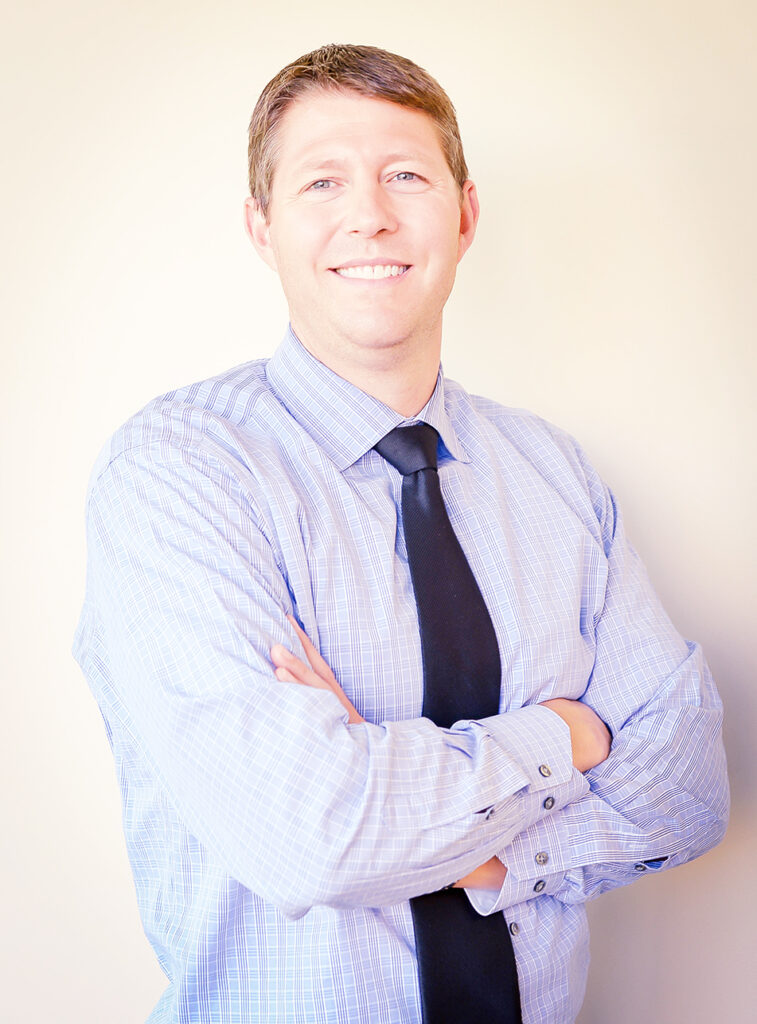 Austin Meyer, DDS
Dr. Austin Meyer is originally from Xenia, Ohio but has spent the last 23 years in the Columbus area. He attended The Ohio State University as both an undergraduate and dental student, earning his DDS in 2005. It was during this time in dental school that he met his wife Jen, who also earned her DDS at The Ohio State University. They live in Powell with their two children Jack and Evelyn. Dr. Meyer has vigorously pursued continuing dental education attending courses ranging from cosmetic dentistry and oral surgery to dental sleep medicine. He is a member of the Academy of General Dentistry and the Greater Columbus Society of Contemporary Dentistry.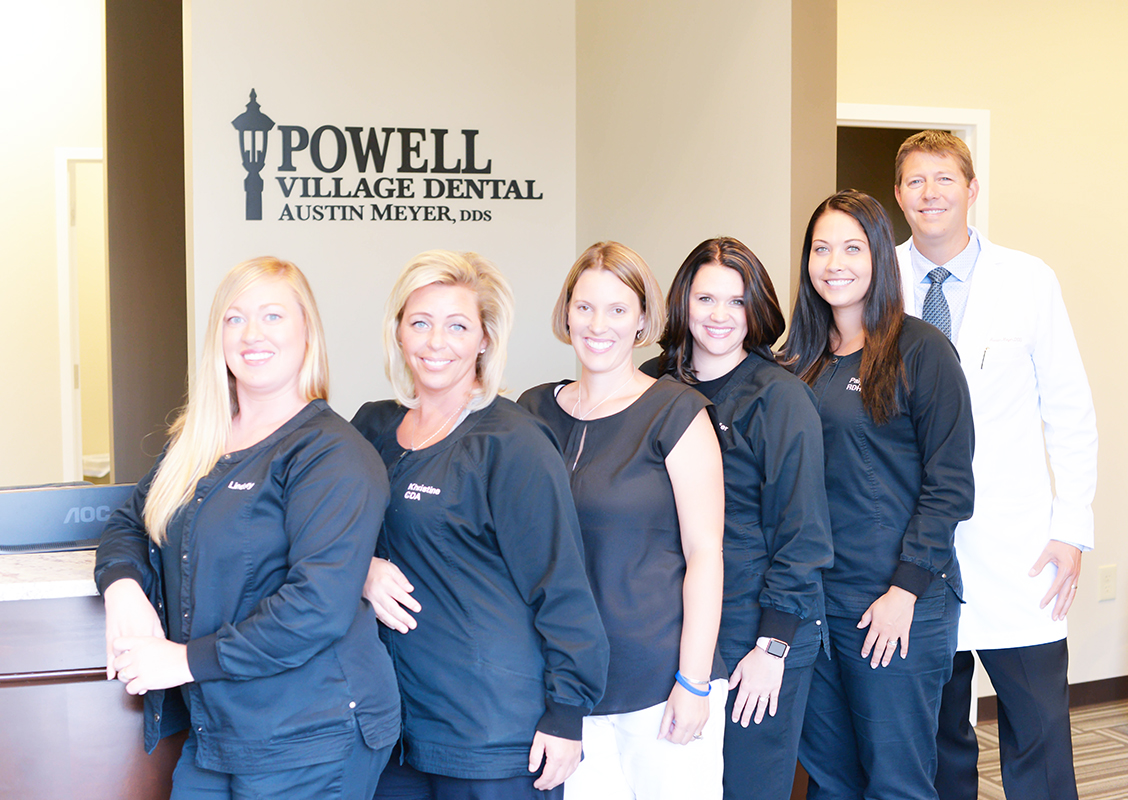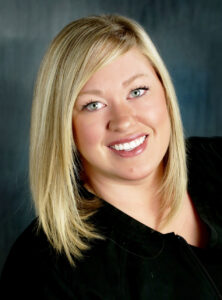 Lindsey, Dental Assistant
I began my dental career 17 years ago. I have been with Dr. Meyer at Powell Village Dental since 2009. Over the years I have met so many great people. I love getting to know and interacting with all of our patients. My husband and I have two daughters that keep us very busy. While I'm not at work we enjoy spending time with family and friends. We spend lots of time on Lake Erie boating, and we are big Ohio State fans!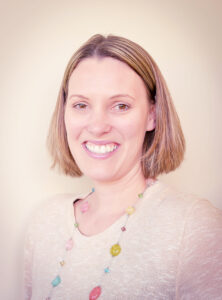 Ashley, Practice Manager
Originally from Northwest Ohio, Ashley joined Powell Village Dental in 2016 bringing with her over 10 years of Dental Office Manager experience. Ashley's big smile will greet you as you walk in the door and be there for you through scheduling, billing, and insurance questions. Also a Buckeye's fan, you can also catch Ashley at youth sporting events, at the gym, or with her church group. Ashley lives with her husband, Jason and two active children, Baylen and Brilynn.
Ashley is here to support our patients with the tools they need for scheduling, forms, billing and more!
Jennifer, Dental Hygienist
Hi! I have been a hygienist since 2008 and a team member at Powell Village Dental since 2015. At Powell Village Dental I feel at home! We have such a great team, led by our chief, Austin Meyer, DDS. This group has made practicing hygiene an incredible experience. We work to provide the best care for our patients while making it as comfortable and fun as possible. It truly is a career highlight to find your squad, and I have that with this group! You will most often find me in the back of the office (probably talking about the birds), but you may also find me stopping in to get you numb prior to restorative treatment. Outside of work, I spend time with my husband, Ryan and our daughter, Andie. I love meeting friends for dinner, traveling, laughing, reading, and naps. I hope you find our office as wonderful as I do!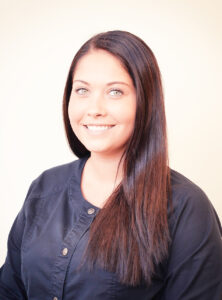 Paige, Dental Hygienist
Hi, I'm Paige and I am one of the hygienists at Powell Village Dental. I have been working with Dr. Meyer since 2016, and LOVE this practice. I graduated from The University of Cincinnati in 2015, and moved back to my home town with my husband after graduation. We are high school sweethearts and got married in 2015. We also have 2 children and 2 dogs. Most of our free time is spent doing anything outdoors with our kids! We love watching many sports, especially OSU football. Go Buckeyes!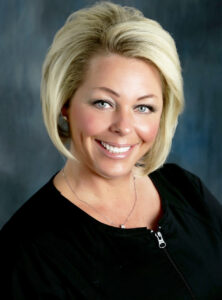 Khristine, Chairside Assistant
Khristine comes from Westerville, Ohio. After working a year in the front office of a dental practice, she developed the desire to work more hands on with patients. In 2000, Khristine went to the dental board to become a chairside assistant and has enjoyed it ever since. She loves her work and helping patients smile every day. Aside from dentistry, Khristine and her husband enjoy spending time in Hocking Hills with their children and grandchildren.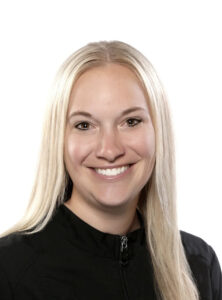 Janet, Dental Hygienist
As a registered dental hygienist, Janet works hard to educate patients on their oral health and make them feel comfortable with their smiles. She enjoys developing relationships with patients and teaching them the value of optimal oral health.
When not working, Janet enjoys spending time with her family, including her husband and daughters. She enjoys watching their 2 daughters play soccer and walking their dog's Biscuit and Bella.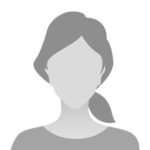 Sara, Dental Hygienist
Sara McAllister grew up in Grand Rapids, Michigan. She moved to Columbus to attend The Ohio State University where she received her Bachelor of Science in Biology. She later went back to school at CSCC where she studied and graduated with a degree in dental hygiene.
She is happily married to her husband, Zachary. In her free time she enjoys traveling and hiking.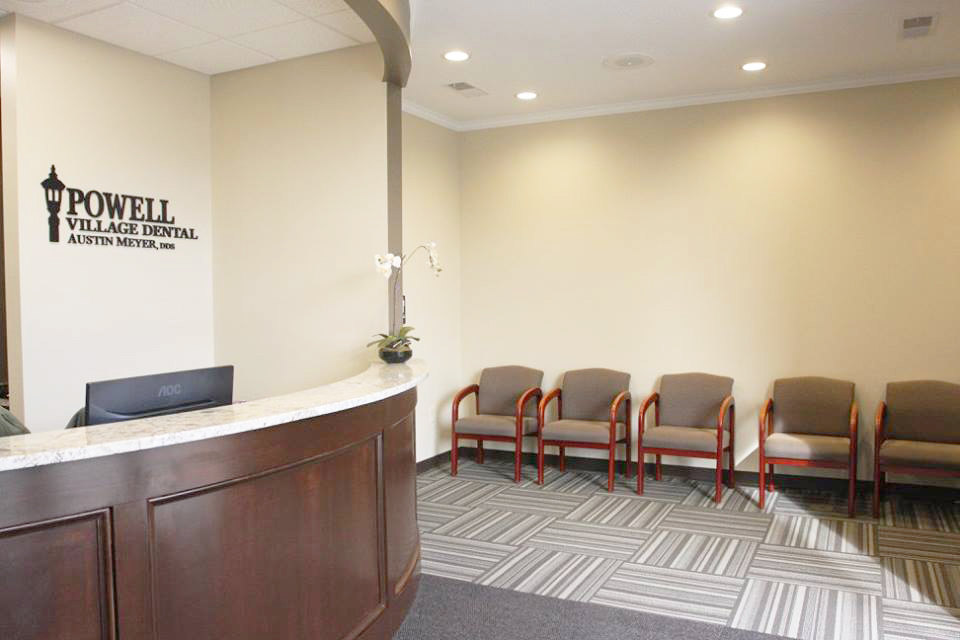 ---
Powell Village Dental
10238 Sawmill Pkwy
Powell, OH 43065
614-785-0107
Hours
Mon 9:30 am – 5:00 pm
Tues 7:30 am – 4:00 pm
Wed 12:00 pm – 7:00 pm
Thurs 8:00 am – 4:00 pm