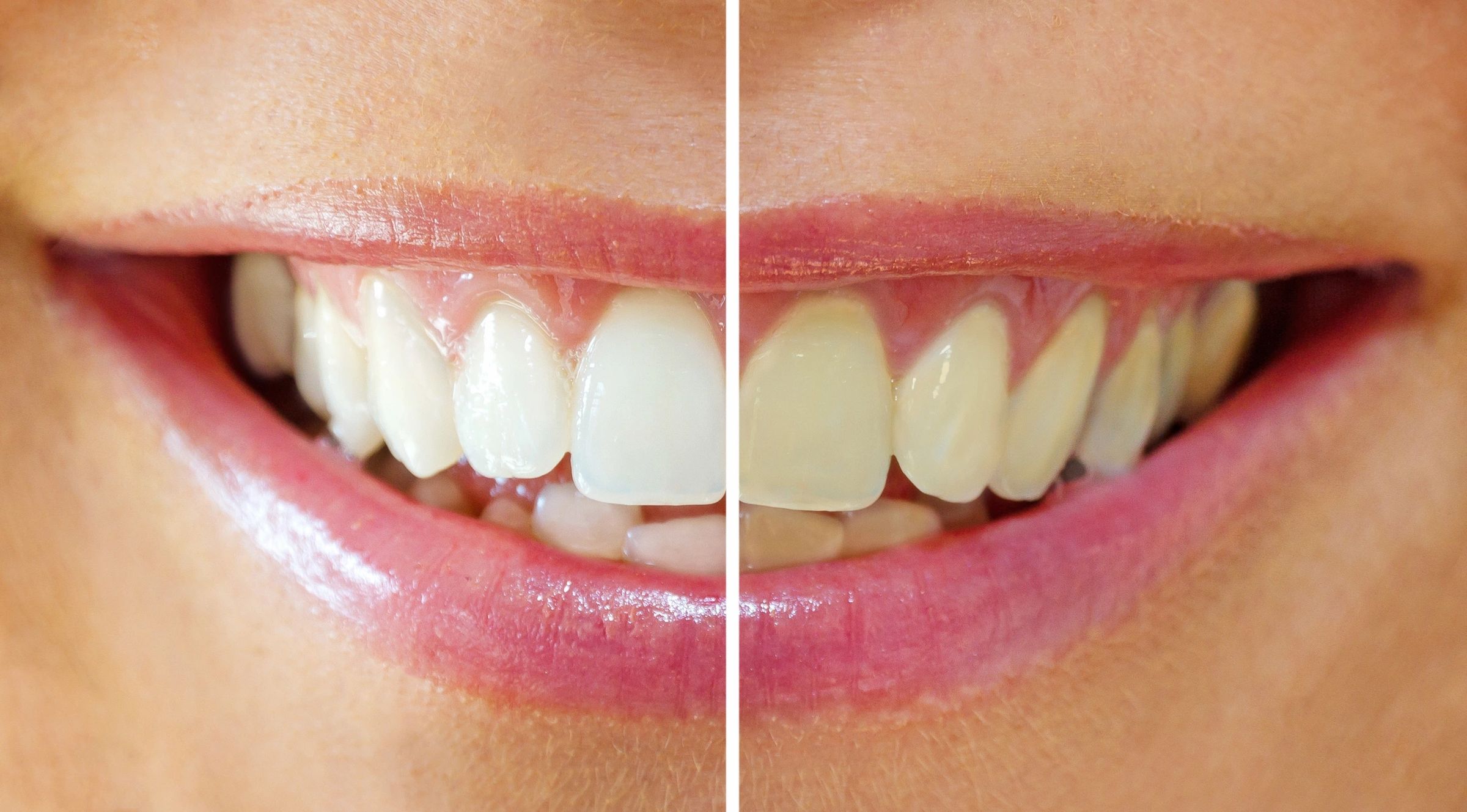 Dentist Services
From teeth cleaning to specialty care and cosmetics, Powell Village Dental is equipped to handle all your dentistry needs. Please print and complete our Patient Information Forms before your visit and schedule your next dentist appointment online. Below is a list of some of the services we provide.
Oral Exams
Mouth Guards
Periodontal Treatment
Sealants
X-Rays
Bonding
Cosmetic Contouring
Veneers
Whitening
Clear Correct Orthodontics
Fillings
Root Canal
Scaling & Root Planing
Crowns & Bridges
Dentures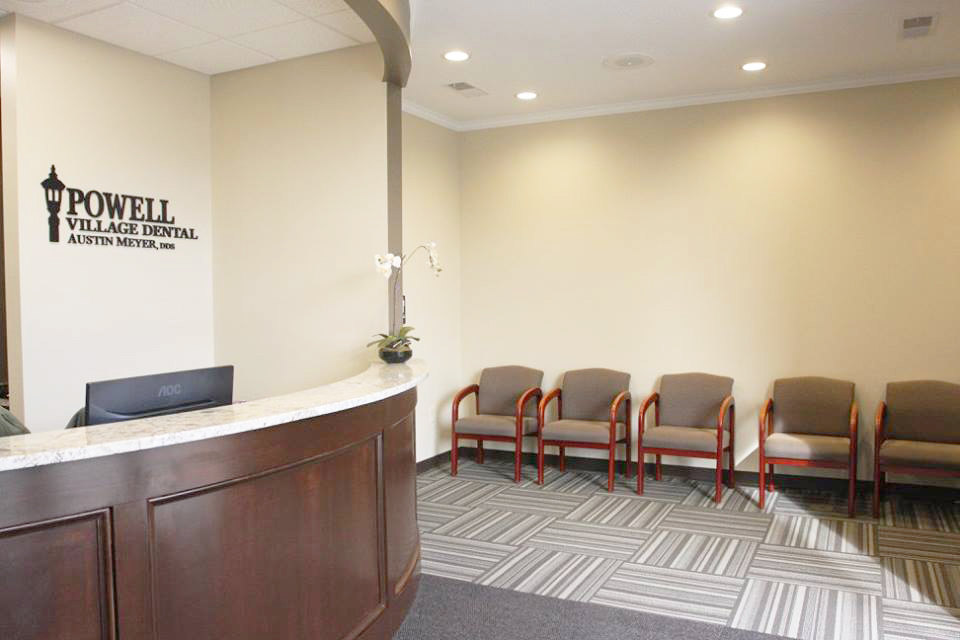 Well Care Specialties
Initial Oral Examination
Your initial oral dentist examination includes a visual examination, charting, periodontal check, diagnosis and treatment recommendations. We also will take x-rays, including the panoramic x-ray for proper diagnosis of the anterior (front) and posterior (back) teeth as well as the bite-wing x-ray series for proper diagnosis of proximal decay of posterior (back) teeth.
Mouth Guards
Whether you are an athlete or casual sports participant, you should wear a mouth guard to protect your teeth. If you grind your teeth while you sleep, a bite guard will help reduce symptoms of TMJ. We custom make mouth guards in both soft and hard materials.
Periodontal Dentist Treatment
You should have a standard cleaning at least twice a year. A periodontal treatment includes an Adult Prophy (basic cleaning). If it has been more than a year since your last cleaning, possible recommended treatment may include either Periodontal Scaling or Root Planing and Scaling.
Sealants
Sealants are used to protect the molars and prevent tooth decay. A thin plastic like layer is painted over the tooth. The material fills in the grooves on the chewing surfaces and provides a barrier for bacteria. Sealants can be applied to both premolars and molars.
X-Rays
We recommend x-rays once a year so the dentist can get an accurate picture of your mouth below the visible surface. X-rays show shifts, decay and potential trouble spots. With this information, we can provide the least invasive treatment options and even avoid some treatments by catching potential issues early.
Cosmetic Dentistry Specialties
Bonding
Bonding is a popular cosmetic procedure utilized for repairing chipped, fractured or discolored teeth. The material is a plastic resin that is applied and then hardened with a special light so it can cure. After the procedure, the tooth looks natural and the smile is improved.
Cosmetic Dentistry Contouring
This is a great option for patients who have a chipped tooth, uneven tooth length in the front or even slight overlapping of the teeth. An instant procedure, these types of issues can be corrected in usually one visit.
Veneers
Our dentist knows a patient's smile is important! Sometimes, issues with your smile can affect your confidence. Veneers are a great option for improving the smile quickly. Using little to no anesthesia, ceramic or resin material is applied to the front of the teeth, enhancing your smile quickly and permanently.
Whitening
Our personal bleaching system is one that you can easily administer at home. You can expect to see results in two weeks. Results can vary, but you can generally expect to see marked improvement in whiteness and brightness in that time.
Clear Correct Orthodontics
Braces are no longer just for kids. Clear Correct offers a discreet and manageable treatment option to straighten adult teeth. This clear alignment tool for your teeth offers straightening virtually invisibly.
Dentist Treatment Specialties
Cosmetic Fillings
When a cavity needs filling, we want to protect and fix the tooth in the most natural and discreet way. Our practice uses state of the art technology to ensure your composite fillings are light and cure to match your teeth.
Dental Emergencies
A knocked out tooth or bitten tongue can cause panic in any parent. Quick thinking and staying calm are the best ways to approach such common dental emergencies as well as prevent additional unnecessary damage and costly dental restoration. If there is trauma, take measures such as applying cold compresses to reduce swelling, and contact our office as soon as possible.
Root Canal Therapy
The goal of the root canal is to save the tooth. Once a root is inflamed or infected, it is necessary to go in, remove the trouble spot, clean out the area and add a sealant to protect the tooth from further harm. Once completed, the tooth can again function normally.
Scaling and Root Planing
Usually recommended at the initial onset of gum disease, this procedure cleans in, around and under the surface of the gum all the way down to the root it remove plaque and bacteria. It may be necessary to use an anesthetic.
Restorative Dental Specialties
Crowns and Bridges
You can have a new smile with all-porcelain crowns (empressed material) on the anterior (front) teeth. For the posterior (back) teeth, we use porcelain fused to metal.
Dentures and Specialty Dentures
Dentures consist of a plate that holds one or more teeth and is inserted into the mouth to replace missing teeth. Custom plates are molded to fit each patient's mouth for the utmost comfort.
Implant Crowns
Dental implants are different than dentures because they are permanently installed in the mouth through surgery. The implant is secured to the bone and is not visible once healing has taken place. We work with an implant specialist to create an implant for a missing single tooth, missing multiple teeth, or replace a removable appliance. After the implant is placed, we take care of the restorative treatment for each specific patient's needs.
Removable Dental Prosthesis
For missing teeth, we can make dentures or removable partials for you. This way, you can remove the piece when it is not needed.
---
Powell Village Dental
10238 Sawmill Pkwy
Powell, OH 43065
614-785-0107
Hours
Mon 9:30 am – 5:00 pm
Tues 7:30 am – 4:00 pm
Wed 12:00 pm – 7:00 pm
Thurs 8:00 am – 4:00 pm